Its hilarious and i'm grossed out at the same time watching men wearing women's tights or they could be actually men wearing men's tights but then what kind of g*y back-end employee would have this kind of fetish to do this to the poor male model. Or may be there is section of audience that demand this.
Not sure but I'm glad their face is hidden.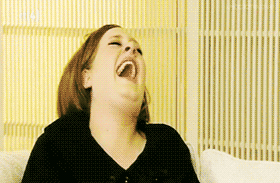 This one is epic.
http://www.flipkart.com/reebok-women-s-tight/p/itme6xrsvmgzyuhh?pid=TGTE6XRSXZPG8JM2&al=PFhCRCuDDh7GhJ4gmaK3dMldugMWZuE7wkNiXfq8GiQTld4ZuD95MbPbshFfENlszkOQi3KSoZI%3D&ref=L%3A5282236028882275027&srno=b_14
Let's die Laughing.
Check out the link below below
http://www.flipkart.com/adidas-solid-women-s-full-length-tight/p/itme4dhqwkg6sqzm?pid=TGTE4DHQHGZ5XSNG&al=PFhCRCuDDh5AtCR%2F2fBBRsldugMWZuE7wkNiXfq8GiRmT1tDg%2B2uCFj7IqN68ytQYrRPXtrjufE%3D&ref=L%3A-8166616425369875167&srno=b_37&findingMethod=CLP&otracker=clp_womens-clothing_CategoryLinksModule_0-2_catergorylinks_10_ViewAll
http://www.flipkart.com/womens-clothing/sports-gym-wear/tights/pr?sid=2oq%2Cc1r%2C6p8%2C2uz&filterNone=true
And finally they are looking into the matter
@Flipkart why r men wearing women tights? Someone wanted call it a day guesshttps://t.co/SLm6Xsu4AD#ux #startup pic.twitter.com/tjBEoUFHi0

— Shaheena Attarwala (@RuthlessUx) August 8, 2016
Cheers